If family legacy is anything to cheer about, Gopalkrishna Gandhi has the best. His paternal grandfather was Mahatma Gandhi and maternal grandfather was C. Rajagopalachari.
Yet this suave and a former IAS officer and ex-diplomat is probably known best for his own distinct abilities and statesman like approach. Born on April 22, 1946, he joined IAS in 1968 and served in Tamil Nadu state till 1985. Thereafter, he remained Secretary to Vice-President of India (1985 - 1987) and Joint Secretary to President of India (1987 - 1992) under R Venkataraman -- who incidentally was also among the respected few to be easily called 'a text book President.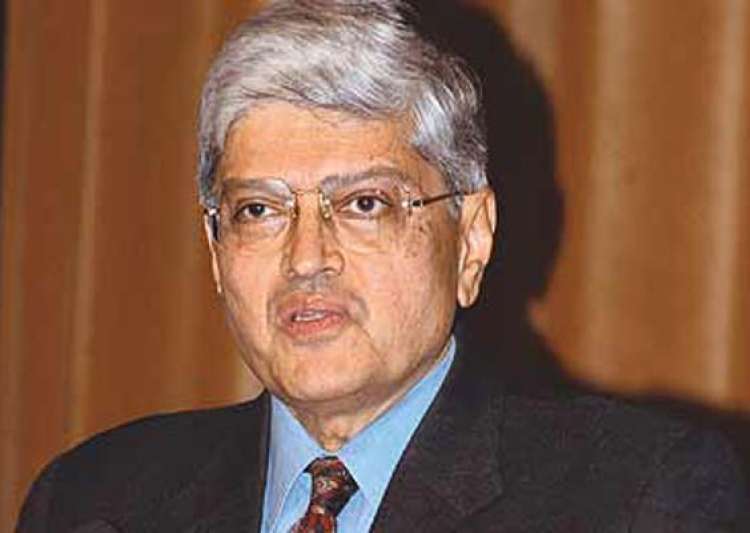 His tenure as the 22nd Governor of West Bengal was one of the much talked about time vis-a-vis the gubernatorial positions in the last decade.
But the usual charge of being partisan did not struck him. Gopal Gandhi remained above board.
Even his critics would not hesitate to call him a 'text book Governor'. It is tribute to his acceptability in the non-BJP camp that despite certain differences between him and the then Chief Minister Buddhadeb Bhattacharya -led Left regime in West Bengal, the communists today unhesitatingly backed the united opposition move to make him the candidate for Vice President's post. "We want someone as a candidate who can run the Rajya Sabha with dignity as well as protect constitutional norms," said Marxit leader Sitaram Yechury.
Appointed as Governor in December 2004 by the UPA dispensation – which was banking on the Left support – Gandhi allegedly soon became a "preferred man" in the Raj Bhavan for Mamata Banerjee-led Trinamool Congress. Often small differences between him and then Chief Minister Bhattarcharya made headlines – and also gave much needed political fodder to Mamata's arsenal.
Actually, Gandhi's stint as the first citizen of West Bengal coincided with the gradual decline of the Left hold in the state polity.
Later in a book 'Phire Dekha (The Bygone years)' Bhattacharya made veiled attack on Gandhi for opposing the then Left regime's industrialisation programme.
"Who did he (Gopalkrishna Gandhi) want to satisfy?" Bhattacharjee asked.
"People in this state will remember Gopalkrishna Gandhi as long as the state bleeds for want of industry," wrote Bhattacharjee pouring out his feeling on Gandhi's role during height of Singur and Nandigram controversies.
"I was astonished with the Governor's public statement. He was aware of the fact that people and policemen were being killed there. The government sent police to restore law and order. Who did he want to satisfy?" the former Chief Minister wrote.
However, on a different plane, it ought to be said that Gopalkrishna Gandhi not only enjoyed good rapport with the fellow comrades of former Chief Minister Buddhadeb - Prakash Karat and Sitaram Yechury. He had also ventilated his admiration - for instance for Pakash Karat.
"Listening to Prakash giving me a succinct account of the Marxist movements in Kerala for the re-distribution of land to help the landless and agricultural labour was more than an education; it was a revelation...," – he had written in 2015.
Even the Left leaders have always maintained a tone of appreciation for Gandhi. Notwithstanding some functional differences for Buddhadeb, the communists knew that in effect Gandhi's stint as the Governor in West Bengal - a known Left citadel for three decades - coincided with the period when the Indian electorate threw up a fractured mandate – a Congress-led UPA supported by the Left and at the same time in reference to Singur and Nandigram – Bengal politics was undergoing through turbulent days.
People in the fields were turning against long time benefactors the Left and CPI-M and a gradual shift was taking place towards Mamata Banerjee.
To an extent, he did have a testing time as never before has the tenure of a West Bengal Governor been so eventful, thorny and yet challenging.
The trying times demanded Gandhi's quick sense of decision making on a gamut of tricky constitutional and political issues – and he seemed to have done that well.
It is not without good reason – Mamata banerjee today wasted no time to tweet: Congratulations to Gopal Gandhi Ji for being unanimous choice of all Oppn parties for Vice President. His credentials are his biggest asset.
The younger brother of Rajmohan Gandhi, again a known face, GopalKrishna Gandhi would be also probably remembered for his vitriolic comments on the premier investigating agency - the central Bureau of Investigation (CBI) once.
"The CBI is seen as the government's hatchet, rather than honesty's ally. It is often called DDT — meaning not the dichloro diphenyl trichloroethane, the colourless, tasteless, odourless insecticide it should be, but the department of dirty tricks."
Mr Gandhi - is also probably one of the few self critics in public life today. For having courted controversies, Gopalkrshna himself said later "experience of my life would have been one-sided, had my tenure not received the dart of criticism from personalities in our public life".

A man of letters, Gopal Gandhi -- has penned books on diplomacy and even history. His Hindi play in verses - 'Dara Shukoh' is quite popular. He also translated Vikram Seth's A Suitable Boy --- into 'Koi Acchha Sa Larka'.

His other books include - 'Gandhi and South Africa', 'Gandhi and Sri Lanka' and 'Nehru and Sri Lanka'.

ends