Didi, Mamata Banerjee, is most often used to losing her temper. Uncomfortable questions by media persons often have provoked her to question journalists their 'intent'. She would dismiss them as "CPI-M-er lok (CPI-M supporters)". I have personally faced that a number of times ! So when during her trip to Siliguri once she lost cool facing questions of suicide deaths – not many local journalists and officials were surprised. A furious Didi gave them a "virtual dressing down" and told them true picture needs to be highlighted.
Gardens: Now brewing starvation?
An estimated 65 people have already lost their lives due to suicide and food mal nutrition.
A beleaguered Chief Minister Mamata Banerjee – more busy with politics of 2016 assembly elections – took an indifferent stance and dismissed that all suicides in tea garden areas could not be linked to workers per se.
"All media reports about tea-workers deaths and suicides from tea gardens in North Bengal are not true. Many deaths reported are either former tea-garden workers or people associated with families of tea garden workers and their dependents," Chief Minister Mamata Banerjee had said during one of her numerous trips.
Then came in Didi's dose of politics and oft-repeated blame game!
She blasted the erstwhile Left regime for "not doing anything" for smalltime tea-growers and tea garden workers. "On the other hand look at us. We have cleared a major programme worth Rs 100 crore for tea-garden workers," she waxed eloquently.
But the truth of the matter is even Didi's regime has not helped anything change substantially on ground zero.
For instance, ending the private lease over land Bandapani tea-estate control was passed on to the state government in 2014; yet the tea-garden closed four years ago is still shut.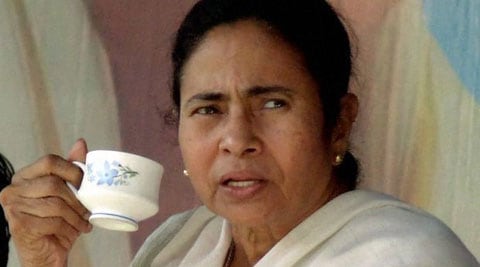 Mamata's political opponents - Congress, CPI(M), BJP and even GNLF and trade unions associated with these parties say things have only worsened under Trinamool dispensation.
For instance, GNLF affiliated Himalayan Plantation Workers Union has now threatened to intensify agitation by March. They have already met Darjeeling district magistrate Anurag Srivastava and urged him to intervene vis-à-vis closed tea estates at Panighata and Kurseong sub-divisions near Siliguri. The union has also urged the district administration to take over land from the closed tea garden owners and distribute the same among workers. This has been reportedly turned down by the administration as plantation land cannot be distributed like that.
On December 31, 2015; Siliguri mayor Asok Bhattacharya, a local "popular" Marxist leader, announced that 23 Left Front councilors and one independent will help tea workers with their personal December allowance. He had also taken strong exception to Mamata regime's hyped expenditure of Rs 50 crore for Uttar Banga Fest under which all youth clubs in the locality were to get Rs 2 crore each. "The Chief Minister and the state government should instead stand by the tea garden workers," he said.
That the strife of tea-garden workers – a huge number of them rendered jobless and quite a few already committed suicide - in North Bengal is assuming ominous dimension can be understood from the fact the Union Commerce Minister Nirmala Sitharaman herself landed in Siliguri and held discussions with state government and other stake holders. But the meetings yielded little results as the union Minister was unfortunately forced to urge the Mamata Banerjee government – in the ultimate - to take "prompt actions". Nothing concrete seemed to have emerged even from the meetings even with Duncans Industries proprietor G P Goenka --- who merely said the problem will be "resolved very soon".
Duncan Industries owns as many as 16 distressed tea plantations in the region including Terai-Dooars Darjeeling Hills and North Dinajpur district.
blogger: In North Bengal
According to the union Minister Sitharaman, many workers have been rendered jobless even as "interacting with tea garden workers I (she could) realize that the workers want to work". The financial crisis haunting tea garden management has turned serious in last two months with many distressed labourers even taking extreme steps to end their lives.
The Darjeeling District Legal Aid Forum has filed a PIL in Calcutta High Court on 8 December 2015 seeking steps to prevent the deaths of tea workers especially owned by Duncans. On the other hand, the Darjeeling Terai Dooars Plantation Labour Union backed by politically influential Gorkha Jan Mukti Morcha announced launching of agitation against management of tea gardens in College Valley and Peshok under the Alchemist group.
The small time tea garden owners and tea-growers are also pulling up their sleeves amid the crisis and trying to reorganize themselves. In some affected region tea workers have taken preliminary steps to run 'self-governed' tea factories themselves. In Jappaiguri district in Maynaguri area, the tea-garden workers have drawn out plans to run at least 10 small tea factories. But it's a long way to go, as the common refrain is.
But according to Vijay Gopal Chakravarty, president of Jalpaiguri Smalltime Tea Workers Association, the move to run the estates and set up these proposed factories is revolutionary as for long the frustrated tea garden workers were largely dependent on the "mercy" of tea brokers and big companies.
"Even at times they thought of giving up tea plantation and dedicate the land to other agriculture cultivation. But now there's a change. They want to retain the inherent strength of their land, that is tea cultivation. This initiative if renders expected results will go a long way," says one local tea farmer Jeevan Pradhan in Maynaguri block.
More than one group of native tea growers are procuring land and trying to set up their own owners-employees run cooperative type tea factories. In some pockets already 400 hactres land has been procured at a cost of Rs 25 lakh where tea growers themselves will grow tea and also run small-time factory. In Maynaguri block there are already small success stories.
"In Panbaari area, they say, one such unit was set up in 2012 and it was incidentally first of its kind tea-growers run factory in the country.
The effort was successful. Then we had another factory at Brahmapur. Both are doing well," they say.
North Dinajpur Small Tea Growers Association general secretary Debashish Pal has welcomed the move in Jalpaiguri district and says the initiative is worth emulating in other areas too.
But nothing seemed to be working in favour of distressed tea-garden workers and smalltime tea growers. "Akaley mrityur talika bere cholechhe…(There's gradual increase in deaths for distressed people)," lamented Bimla Chhetri one tea-worker.
Birju Indewar from Birpara area summed up the agony too well when he said, "while we condole each death, we are more concerned about the ill-fate of those surviving".
Indians are known for offering tea to guests. It's an extremely popular beverage for people of all faith and class. It's like a morning tonic but sadly enough a silent scourge has conquered tea gardens in North Bengal, once the hub of profit making industry. These scenic estates are now sadly brewing starvation and malnutrition.